Packs a lot of punch in a small space! Two large and loud crackers explode in a cacophony of noise and light! Over 90 dBs!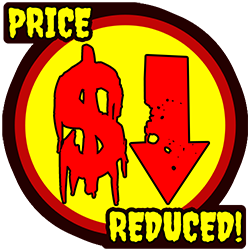 Good news, this item has been reduced in price!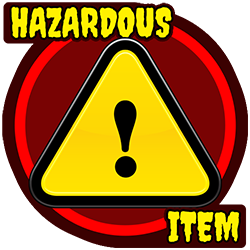 This product has potenital hazards associated with it.
Read more.
FLASH! Plate emits a series of loud, crackling sounds. Extremely loud and startling. Activates when electricity is applied. Operates from standard household 110vAC. Can be controlled with any of our BooBox or PicoBoo controllers.or optional remote control.
Comes with 5 foot long AC cable that contains on/off switch and thermal overload protection circuit.
The FLASH! Plate spikes at a maximum current draw of 6.5 amps and then drops to 0amps as the energy is discharged. This cycle repeats very rapidly as the FLASH! Plate is running.
FLASH! Plate contains two large crackers
Only for use on 120VAC power systems such as US and Canada. Not tested to work with 220V or 220V to 120V converters.
ONLY TO BE RUN FOR BURSTS OF A FEW SECONDS AT A TIME, DO NOT LEAVE ON!
THIS IS NOT A TOY! MUST BE 18+ TO ORDER.
Customer Questions
Can you tell me what is the life span for the flash plates?
Please see information on this here.
Electronic Firecracker Overview
Video 1
Controller Electronic Fire Crackers