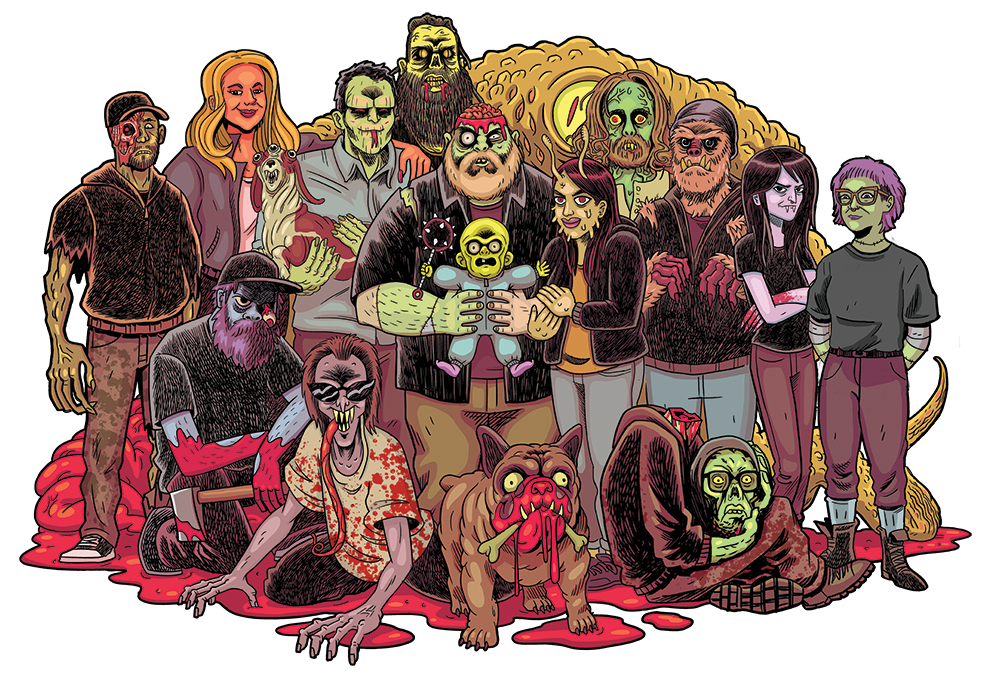 Back in 2003 FrightProps began as a labor of love. Now, over 20 years later, we've grown to become the #1 online source for serious haunters, builders and scare-makers around the globe!
Thanks to customers like you we've been able to grow and expand on our love of all things scary over the years. We've accumulated a crew of Halloween-obsessed lunatics to help build and design the creepiest creations we can conceive of. Through dedication, hard work, and the best customer service in the business, we've become the go-to shop for hardcore haunters worldwide. We've also turned our twisted minds toward the Escape Room industry, and have quickly become one of the leading brands in quality tech and props for Escape Room Games.
It's thanks to our loyal customers that we've been able to make a living doing what we love for almost 20 years now. We strive to treat every customer like they're our only customer and, if you're new to our site, we're proud to welcome you the best place on the planet for haunters, tinkerers, Escape Room builders and mad scientists of all types!
--- The FrightProps Crew
FrightProps 2023

Our 20th year!

2023

FrightProps 2022

2022

FrightProps 2021

2021

FrightProps 2020

2020

FrightProps 2019

2019

FrightProps 2018

2018

FrightProps 2017

2017

FrightProps 2016

2016

FrightProps 2015

2015

FrightProps 2014

2014

FrightProps 2013

2013

FrightProps 2012

2012

FrightProps 2011

Catalog covers started getting better this year.

2011

FrightProps 2010

2010

FrightProps 2009

Several new creatures this year!

2009

FrightProps 2008

Lots of sea creatures this year!

2008

FrightProps 2007

2007

FrightProps 2006

We started sculpting dead animals and other nasty stuff this year.

2006

FrightProps 2005

The cover of this year's catalog used an image from our haunted house called "The Dig".

2005

FrightProps 2004

This year we made several animated props such as the Clown Barrel Popper, Haunted Books, Rain Window, and Machine Gun Cannon.

2004

FrightProps 2003

We started with 1 person in a garage in Broomfield, Colorado.

2003