Submersible Water Blaster
Submerse this blaster in any body of water and get ready to be amazed! Produces a huge blast of water. Use in barrels, ponds, pools, artificial lakes...anywhere you want to create an impressive and startling vertical blast of water!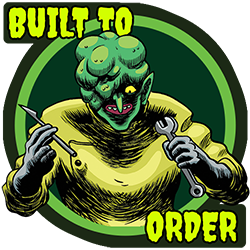 This product is built when ordered and can sometimes take several days or weeks to ship. Please contact us if you require an exact ship date.
Includes
Water blaster unit
3-Way specialty solenoid
30 ft of 1/4" airline
Requires
Compressed air (40 psi max.)
Electricity to activate
Possible additional 1/4" airline if you will be running far out into the pool of water
You can adjust the intensity of the blast by positioning the unit deeper under water or closer the surface. The closer to the surface the vertical pipe is the higher the blast will be. If the pipe is deeper under the water the blast will have a louder sound but not go as high.
Two 1/4" airlines (included) must be run out to the device.
Customer Questions
Would it be possible for me to buy just the parts (such as the special valve)?
We do not sell the parts for this product separately.