Add water spray effects to anything!

Complete pneumatic (air) powered sprayer system. Fill the container with water and when the system is activated water sprays out of the 20 foot line. Adjust from a strong stream to a mist.


Uses NO electric pumps, it is all pneumatic and very reliable.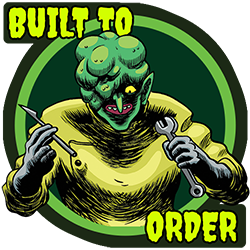 This product is built when ordered and can sometimes take several days or weeks to ship. Please contact us if you require an exact ship date.
Includes...
Fast acting pneumatic powered spray delivery system
20 feet of flexible 1/4 water line
3 Different replaceable spray tips for various water effects (wide spray, narrow spray, and potty stream)
5-Gallon water holding container
Requires at least 30psi air and household electricity (110v AC).
Water Sprayer Overview: The Different Types and Models Explained and Demonstrated
Video 1