Quickly pops forward and up. For use on the ground.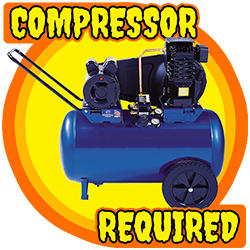 This item requires an Air Compressor. Not included!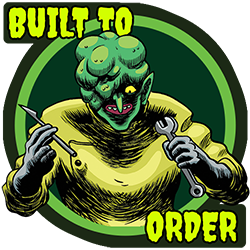 This product is built when ordered and can sometimes take several days or weeks to ship. Please contact us if you require an exact ship date.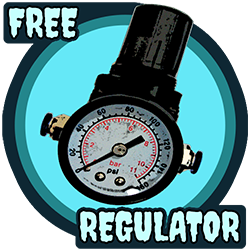 Free air regulator included with purchase!
Heavy duty all-steel construction!
Holes provided for prop mounting
Comes with air cylinder installed.
Includes 12v DC Hook-Up Kit!
Measures: 12.5" wide 16" deep 25" tall. The part you attach stuff to is 17" resting and 39" extended
Customer Questions
Does the air cylinder come with this?
Yes, all of our pneumatic mechs include the air cylinder.
What size pneumatic cylinder comes with the small lunger?
What are some good Air Compressors for this product?
What is the max lift weight?