Turns from left to right.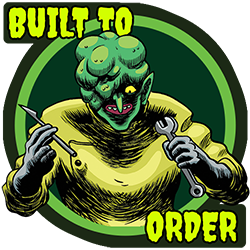 This product is built when ordered and can sometimes take several days or weeks to ship. Please contact us if you require an exact ship date.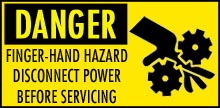 Great for turning a head left and right!
Turns from left to right. Optional extenders screw into the 1/2" NPT female threaded coupler union to increase mech height. Optional mounting flange can be used to attach props to the top of the mech. Comes complete with the FrightProps High-Torque Dual Speed Prop Motor and our 5V 5Amp High-Amperage Power supply.
NOTE: This mech does not work well with a 12V 5Amp power supply or motor controllers and those should not be used.
Customer Questions
What are the dimensions?
The mech measures 9 long x 4 wide x 7 high.
What is the weight limit for this mech?
Can these motors be run right from a 12V car battery?
Yes, they work great from a 12V DC car or motorcycle type battery.
Can the speed of the mechanism be controlled?
It doesn't work too well with a speed controller. Best to use a 5V 5A power supply. You might want to look into using servos instead.