Required to use the Patch Panel puzzle mode for EscapeKeeper and EscapeKeeper JR.
This board is required for the Patch Panel / Connect the Wires puzzle mode.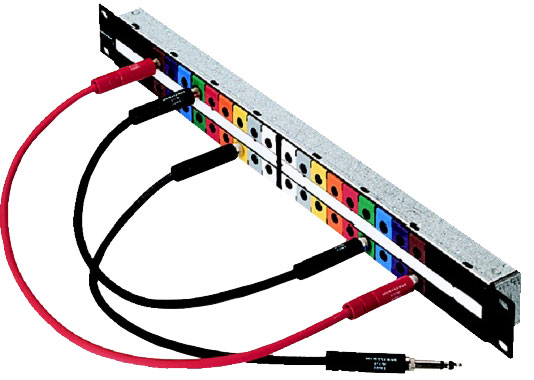 Patch Panel
This puzzle is often staged as an old telephone operator patch panel, a network panel, an electrical panel, etc. Anything that uses wires will work. Players have to figure out which jack or terminal each end of the wire must connect to.
Setting your solution is as simple as connecting the wires in your desired pattern and tapping the record button. Once the solution is set, remove the wires and start the puzzle. Once they are able to match your solution the EscapeKeeper will declare success.
Lots of Possibilities
You can use up to seven wires or cables. If you use all seven this puzzle yeilds an amazing 24,401,600 possible solutions!
Possible combinations vs Number of Wires:



7 Wires - 25,401,600

6 Wires - 518,400

5 Wires - 14,400

4 Wires - 576

3 Wires - 36

2 Wires - 4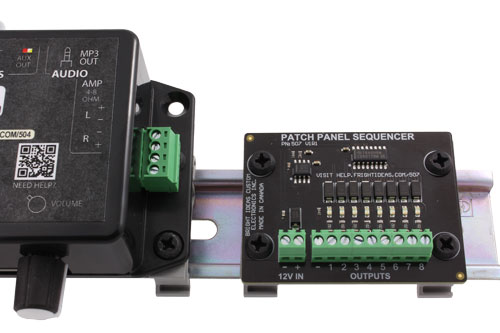 DIN Rail Mountable
The EscapeKeeper and its accessory boards are DIN rail mountable for easy installation.
Works with any EscapeKeeper
This accessory will work with any EscapeKeeper or EscapeKeeper JR, regardless of when it was purchased. You may need to update your firmware to get the new Patch Panel puzzle mode. Your firmware must at v2.1 or above.
You can always get the latest firmware here.
There are currently no specific videos for this product. Visit our
YouTube channel
for many great videos.