Portable clown horn with a super-bright light and a rechargeable battery!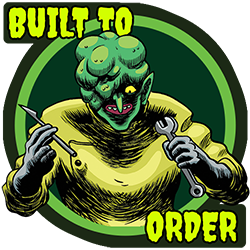 This product is built when ordered and can sometimes take several days or weeks to ship. Please contact us if you require an exact ship date.
Pull the trigger and blast your patrons with a honking horn from hell along with a radiant light. A must have for crazy all your crazy clowns!
Uses a standard cordless drill battery which is lightweight and easily rechargable using the included charger!
No compressed air! This horn is all-electric, which makes it light-weight and convenient! Produces a hefty 112 dB!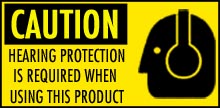 Customer Questions
How do you charge the horn, how long does the charge last
With any car battery charger or the optional one available on the product page. It holds a charge for 6+ hours with periodic use.
How many decibels is this? Which is louder, the Clown Blaster or Nasty Blaster?
The Clown Blaster is 112 dB, while the Nasty Blaster sits at 125 dB.