This is a simple, but deviously effective scare. Soft rubber tubes whip and flutter at your patrons' ankles, giving them the feeling that something is crawling or grasping.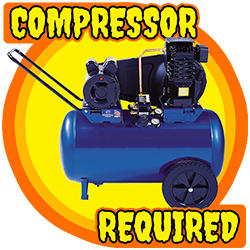 This item requires an Air Compressor. Not included!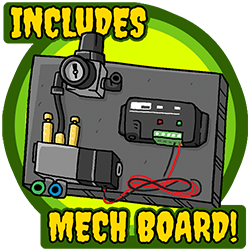 When you select a controller option this product includes a pre-built control board to make your setup even easier!
4 feet long with 5 whips. Whips are 12" long. Order with your choice of controller and trigger. Whips are made of
polyurethane rubber, so they are soft and harmless. Mount horizontally or vertically!
Comes with all required fittings, solenoid valve (12VDC), and regulator. Apply 12VDC power and compressed air to activate.
Optional controller and activation (trigger) allows air whips to be automated.
Customer Questions
What are some good Air Compressors for this product?