Our 12VDC electric powered water sprayer shoots water up to 20 feet!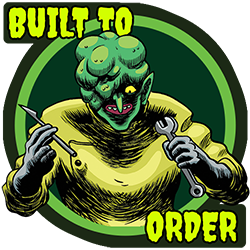 This product is built when ordered and can sometimes take several days or weeks to ship. Please contact us if you require an exact ship date.
Water tank measures 22.5" x 13" x 10.5"
Includes...
Fast acting electric powered spray delivery system
15' feet of flexible water line
3 Different replaceable spray tips for various water effects (wide spray, narrow spray, and potty stream)
8-Gallon water holding container
Shoots water up to 20 feet
Requires 12VDC 4 Amps of power. If you purchase with a controller we will include the proper power supply. If you do not then you will need a power supply such as our 12V 5A to run it.
Customer Questions
Is a controller required if I only want to use a hand trigger to activate?
You do not need a controller if using a hand trigger.
Water Sprayer Overview: The Different Types and Models Explained and Demonstrated
Video 1