FLASH! Cracker + Wireless Remote Control
Set off our FLASH! Cracker when wireless button is pressed.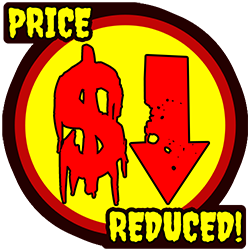 Good news, this item has been reduced in price!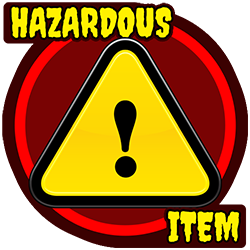 This product has potenital hazards associated with it.
Read more.
Includes our FLASH! Cracker and our Wireless Remote Control to remotely control the crack'n!
Activates FLASH! Cracker when you push the wireless remote. Wireless frequency: 315Mhz
FLASH! Cracker
This one will absolutely make them jump! Emits a series of loud, crackling sounds. Extremely loud and startling. Cracker activates when electricity is applied. Operates from standard household 110vAC. Can be controlled with any of our BooBox or PicoBoo controllers. Also can be inexpensively activated using our Motion Sensor with Timer. Comes with 6 foot long AC cable that contains on/off switch and thermal overload protection circuit.
THIS IS NOT A TOY! MUST BE 18+ TO ORDER.
Only for use on 120VAC power systems such as US and Canada. Not tested to work with 220V or 220V to 120V converters.
Customer Questions
Does it only get so many pops before it wears out?
Can the volume (loudness) of this product be adjusted?
No, there is no way to adjust how loud these are.
Do the electronic firecracker products work with 220V / 50 Hz power?
No. The electronic firecracker products only work on 120V / 60Hz power systems. Power converters will not work with these products.
Does the wireless remote for the flash cracker use the same frequency as the four channel remote?
They use the same frequency (315Mhz) and they will conflict with each other as they each use the same communication protocol.
What the distance for the fire cracker remote?
If we have more than one remote firecracker will they all be activated at the same time when the remote is used?
Yes, if they are within range (about 100 feet) they will all be activated together. This is because they all are on the same frequency.
How loud are these?
FLASH! Cracker's are extremely loud, mimicking the sound of a real firecracker.
There are currently no specific videos for this product. Visit our
YouTube channel
for many great videos.