FLASH! Cracker + Motion Sensor Bundle
Automatically sets off our FLASH! Cracker when motion is detected.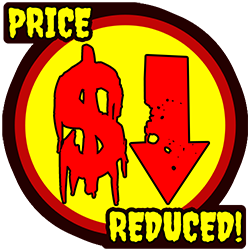 Good news, this item has been reduced in price!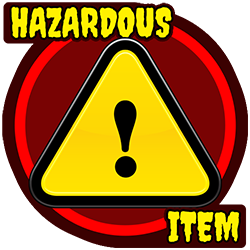 This product has potenital hazards associated with it.
Read more.
Includes our FLASH! Cracker and our Motion Sensor with Timer to automate the crack'n!
Activates FLASH! Cracker for about 3 to 5 seconds when motion is detected. Please note that if someone remains standing in front of the Motion Sensor the FLASH! Cracker will continue to fire non-stop (which will burn out the cracker). The PicoBoo AC and PIR should be used If you need more precise control.
FLASH! Cracker
This one will absolutely make them jump! Emits a series of loud, crackling sounds. Extremely loud and startling. Cracker activates when electricity is applied. Operates from standard household 110vAC. Can be controlled with any of our BooBox or PicoBoo controllers. Also can be inexpensively activated using our Motion Sensor with Timer. Comes with 6 foot long AC cable that contains on/off switch and thermal overload protection circuit.
Motion Sensor with Timer
Detects motion and activates any 110v AC device that is plugged into provided outlet (socket). 180° detection zone. Can only handle one cracker, do not try to add more!
THIS IS NOT A TOY! MUST BE 18+ TO ORDER.
Only for use on 120VAC power systems such as US and Canada. Not tested to work with 220V or 220V to 120V converters.
Customer Questions
Does it only get so many pops before it wears out?
Does the FLASH cracker and motion censor bundle also come with a timer?
The motion sensor does have a basic timer but should always be set at the lowest setting which is about 3 seconds. It's not good to run a cracker for more than a few second bursts at a time.
Can the volume (loudness) of this product be adjusted?
No, there is no way to adjust how loud these are.
Do the electronic firecracker products work with 220V / 50 Hz power?
No. The electronic firecracker products only work on 120V / 60Hz power systems. Power converters will not work with these products.
Does the motion sensor go off if there is a flickering light or just when a person walks by it?
It detects body heat and not flashing lights.
Controller Electronic Fire Crackers
Electronic Firecracker Overview