Lid Opener Kit (pneumatic): Max Weight - 15Lb
Complete kit with everything needed to open a coffin or box lid.
.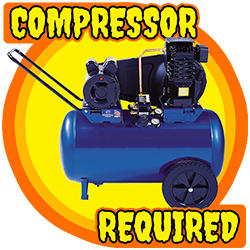 This item requires an Air Compressor. Not included!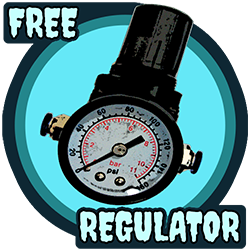 Free air regulator included with purchase!
Includes all required pneumatic components as well as detailed installation instructions. Requires air compressor and standard household power. There are three versions available; 15 pound lift, 30 pound lift, and 100 pound lift.
Note: Choice of activation and controller are optional. Please see activation options.
Customer Questions
Does the scary screaming and noise come with the lid opener ready to go?
Sounds are not pre-loaded into the controller as everyone want different sounds. They are very easy to load into the controller and instructions are provided.
Does the lid opener stay shut if someone tried to open it manually?
Yes, the pneumatic cylinder powers it closed and makes it near impossible to open by hand.
What parts were used to build the Creature Crate prop, in the video above?
A far does it extend?
This kit comes with a 6 inch stroke cylinder.
What are some good Air Compressors for this product?
Step-By-Step Video
Pneumatic Lid Opener Kit
Monster in a Coffin
Creature Crate with Lid Opener