This kit allows you to create a simulated cannon blast with fog, light and sound! You provide the cannon, we provide the rest!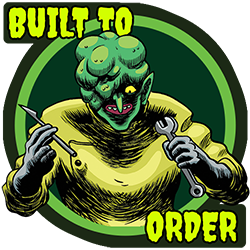 This product is built when ordered and can sometimes take several days or weeks to ship. Please contact us if you require an exact ship date.
Add a recoil effect with our
Recoil Kit
This kit contains:
Fog Machine
Fog Blow System
PicoBoo MP3 Controller
Color Piano Light
Powered Speakers
Power Supply
Choice of Trigger
This kit does require you to have compressed air and you will have to do some simple wiring. You will also have to provide your own cannon and program the prop, but that is all done easily.