Everything you need to make a coffin lid open and close as fog pours out and light flashes from within!
.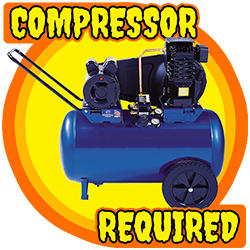 This item requires an Air Compressor. Not included!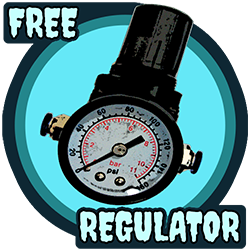 Free air regulator included with purchase!
This kit includes everything you need to create the illusion that the forces of the restless dead are
trying to escape from a coffin. You supply the coffin, we supply the rest. Our powerful, but intuitive PicoBoo Plus Controller allows you to program the included pneumatic lid opener (lifts a maximum of 30lb lid), fog machine, and LED light to activate in any sequence you choose, all with one output left over to do with as you like. We provide all the documentation you need to hook everything together. Requires compressed air and standard household power.
Includes:
PicoBoo Plus or PicoBoo MP3 controller.
Audio Recording Cable
Choice of Trigger
4" Prop Speaker
700 Watt Fog Machine (optional)
Color Piano Light
Customer Questions
What are some good Air Compressors for this product?
Does this kit come with any airline?
Yes, this kit comes with 20 feet of 1/4 inch polyethylene airline.