PicoTalk -Servo Controller


Real-time mouth control to audio

Two or Three Servo Outputs

Intelligent random eye and neck movement (neck servo control only available on 3 servo model)

Adjustable LED eye outputs

5 VDC power supply included

The PicoTalk is a real-time servo and LED controller. Connect an audio source and up to three servos and LEDs and the PicoTalk will bring them to life.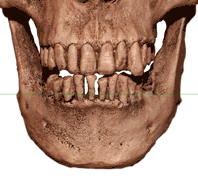 Real-Time Mouth Control
The PicoTalk listens carefully to the audio and moves the servo in sync to make the character look like it's doing the talking. No programming or specially encoded audio track required.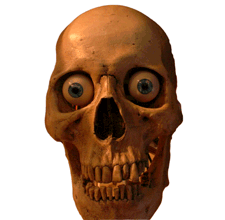 LED Eye Control
The new PicoTalk has two dimmable outputs for LEDs. The brightness and behavior of the LEDs is adjustable. The LEDs can be set to throb to the character's voice, fade out after an adjustable amount of inactivity, or stay on all the time.
The PicoTalk also contains the resistors for the LEDs, so there's no need to fiddle with soldering them externally.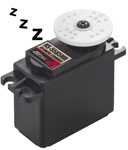 Servo Sleep
If either servo hasn't moved for one second the PicoTalk will stop sending the position signal. This extends servo lifetime by allowing the servo to relax during times of inactivity. This option can be disabled if your setup requires the servos to be active at all times.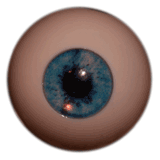 Intelligent Random Movement
The second servo output can be used to control a secondary movement such as the eyes, neck, or hand of the character. The PicoTalk will occasionally move this servo when the character isn't talking to give it some life. When the character starts talking, it will increase the activity of this servo. The amount of movement is completely adjustable.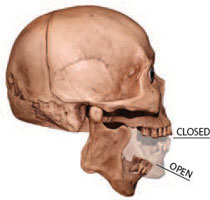 Easy Setup
The PicoTalk can be easily configured to suit your application. Simply turn the adjustment pot and tap the set button to adjust the following paramters:
- Mouth servo open and closed limits
- Mouth servo speed
- AUX servo left and right limits
- AUX servo mode (mouth, head, eyes)
- Audio sensitivity
- LED Brightness and behavior
Customer Questions
What type of LED's work with the PicoTalk?
Any standard LEDs will work. The operating voltage of standard LEDs is usually around 1.2 volts. Anything from 1 to 2 volts will work fine. Which is almost every LED out there. They just can't be LED assemblies that already have integrated resistors, such as our nano spots, mini spotlight LEDs, etc.
I just want the head to turn. Is the PicoTalk Three my only option to control the servo?
You can select the 2 or 3 output version on the product page but the 3 version is the only one specifically made to turn the head. /controllers-electronics/frightideas-controllers/picoboo-controllers/picotalk-two-servo-controller.html
2014 Talking Skulls
PicoTalk 402-C Quick Program
PicoTalk 402-C Full Program