Electrical wire hangs inactive from overhead. When activated the wire crackles to life, moving and sparking with electricity... Super startling!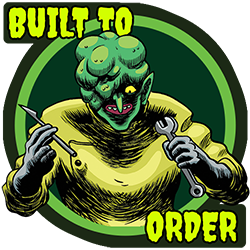 This product is built when ordered and can sometimes take several days or weeks to ship. Please contact us if you require an exact ship date.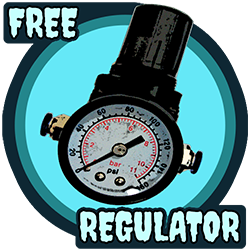 Free air regulator included with purchase!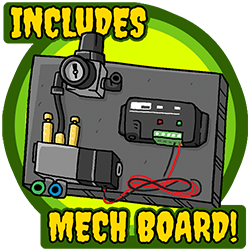 When you select a controller option this product includes a pre-built control board to make your setup even easier!
As low as $549.99 Regular Price $679.99
Comes with metal "breaker box", 5 foot long 2" diameter "wire" containing a
FrightProps FLASH! cracker, controller and choice of activation.
Requires compressed air (about 50psi max.) and standard 110v AC electricity
The FLASH! Cracker is a consumable and will need to be periodically replaced
Customer Questions
Is this powered by electricity only or does it require air as well?
This product requires both electricity and compressed air.
What are some good Air Compressors for this product?