A huge 3 foot tall fuse box looks like just normal set dressing. A yellow warning light flickers on top. Suddenly, the box flies open with a deafening BOOM accompanied by a flash of light before the door slams violently closed, awaiting the next vicitim. An amazing scare!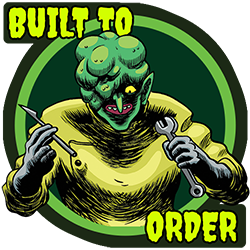 This product is built when ordered and can sometimes take several days or weeks to ship. Please contact us if you require an exact ship date.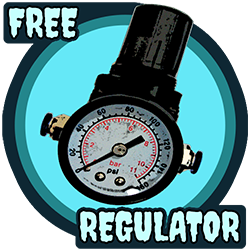 Free air regulator included with purchase!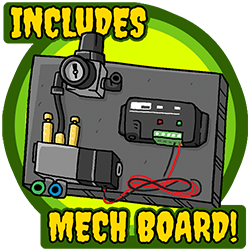 When you select a controller option this product includes a pre-built control board to make your setup even easier!
As low as $999.99 Regular Price $1,399.00
Uses our POW! Stick technology.
Air and electric powered.
Comes ready to run - complete with a picoBoo Jr. controller and trigger of your choice!
Customer Questions
What are some good Air Compressors for this product?