Haunted Moving Painting: Premium - Without TV or frame
The Haunted Painting comes to life before your eyes! You supply the TV and frame.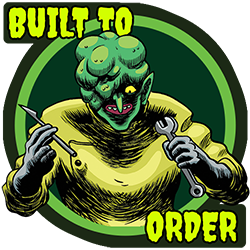 This product is built when ordered and can sometimes take several days or weeks to ship. Please contact us if you require an exact ship date.
NOTE:
Videos downloaded as part of this project are subject to copyright and licensing protections. If you are using this item in a commercial venue that charges admission, you are required to license the video content from the video creator.
This version does not come with the TV or frame. Includes everything you need to create any changing portrait illusion. Includes our Premium Digital Video Player and all the necessary components to create a triggerable changing portrait prop! You just supply the TV and frame!
Unit Includes:
HD Triggerable Video Player
PicoBoo JR Controller
Trigger of Choice
Video of choice:
You supply the TV and frame
Product Video
How to Make a Haunted Changing Portrait Illusion
Using Triggerable Digital Video Software to Create a Changing Portrait Illusion