Our vibrating floor is designed for use in haunted house hallways and rooms. Vibrates like crazy! Complete and ready to go.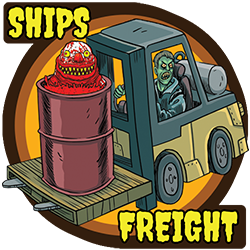 This item must ship truck freight. We will contact you with more information after your order has been placed.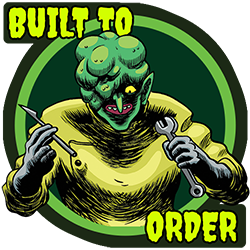 This product is built when ordered and can sometimes take several days or weeks to ship. Please contact us if you require an exact ship date.
Includes everything you need:
Wood deck of your selected size on steel platform with heavy duty rubber feet (for vibration isolation).
2x Transducers (shakers)
1x Transducer amplifier (3000-watt)
Bootunes Audio Player
Low Freak FX tracks allow you to select from several different vibrations
Motion sensor that triggers the floor
All wiring and cable
Optional: Entry and exit ramps (for the 5 inch platform height)
How to Calculate Square Feet
In order to tell how many square feet your desired platform is, just multiply the length by width. For example, if you want a 4' wide platform that is 6' long, you would order a 24 square foot platform. Make sure to include your desired dimensions in the comments with your order!