Water Misters (Pneumatic): Large
Add water mist effects to anything! Just enough water spray to freak them out - won't soak them!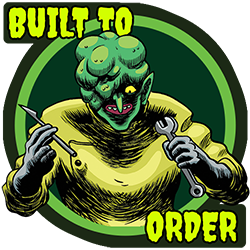 This product is built when ordered and can sometimes take several days or weeks to ship. Please contact us if you require an exact ship date.
Pneumatic (air) powered mister.
One tube goes into your own container of water, the other goes to compressed air source. When air turns on a fine mist sprays out about 3 feet from the end of the mister.
Includes...
Mist delivery system
3-Way solenoid valve
10 feet of flexible water and air line
Requires at least 60psi air and household electricity
Choose Large or Small Mister:
The large mister sprays more volume of water. Choose the mister size that fits your scenario!
Note: The mist is not adjustable (see our Pneumatic Spray System if you require a full-featured spray system)
Customer Questions
Can I order this mister with a 24VDC valve instead of 12VDC?
Yes, send us a message after placing the order and we will make the change.
Water Sprayer Overview: The Different Types and Models Explained and Demonstrated
Video 1