Our Handheld CO2 Jet creates amazing 30 foot plumes of "fog" that instantly dissipate into thin air!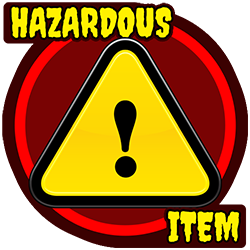 This product has potenital hazards associated with it.
Read more.
Comes with appropriate airline. Requires CO2. We recommend the siphon feed type CO2 tanks. Regular top feed tanks may be used if set on their side.


MADE IN USA

No electricity required

Front grip handle for safety

Effect size 20' x 4' plume of smoke

Siphon CO2 tank required

Quick connect hose for quick removal of CO2 gun

High output 10.5GPM trigger with polished nozzle and grip handle

User manual and safety protocol included.

Measurements of Gun: Length 18in x Width 2in x Height 9in x Weight 3 lbs

Safety feature to prevent accidental discharge.

Cools the crowd by up to 30 degrees.


CAUTION: This product is only for use by trained professionals that are skilled in the use of CO2. CO2 poses potential serious hazards if not handled correctly.


Customer Questions
What is the hose length that comes with the Handheld CO2 Jet?