Blow the crowd away with this impressive CO2 effect!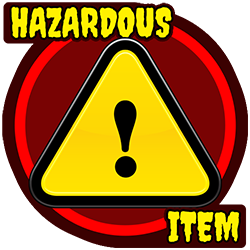 This product has potenital hazards associated with it.
Read more.
The Handheld CO2 Cannon is a portable, manually operated CO2 Cannon that requires no power. This unit will produce 20-30ft plumes of ice-cold fog.
The manual operation makes it suitable for use by Haunted Houses, DJ's, night clubs, DJ booths, sporting events, football entrances, half time shows, theatre productions, weddings, special events and more.
The aluminum body & barrel components are custom fabricated with extreme precision and will not corrode like traditional steel parts. The integrated silencer reduces output noise by up to 30dB, making it significantly quieter than other products on the market. The custom ventilation design will prevent the product from creating dry ice particles. The Handheld CO2 Cannon comes standard with an integrated stability handle, improving control and maneuverability, while adding a sleek look.
INCLUDES

8ft quick connect CO2 hose
CO2 tank attachment tool
5 extra CO2 washers
Instructions
CO2 TANK REQUIRMENTS
The Handheld CO2 Cannon can be used with any Siphon CO2 Tank (sometime referred to as a Siphon Tube or Dip Tank). The Handheld CO2 Cannon will not operate properly with a standard CO2 tank, so you must be sure you are using a Siphon Tank.
CO2 is readily available from any local gas or welding supplier. We recommend using a 20lb or 50lb tank. The larger the tank, the more you can use your Cannon. You will get approximately 1-2 seconds of spray for each pound of your tank's capacity. If you have questions about getting a CO2 tank, or need advice on a supplier, feel free to contact us.
Common suppliers of CO2 Tanks are MATHESON, LINDE and AIRGAS. These companies have branches nationwide.
Customer Questions
What is the hose length that comes with the Handheld CO2 Jet?