The Pop Blaster lets off a very deep and loud POP!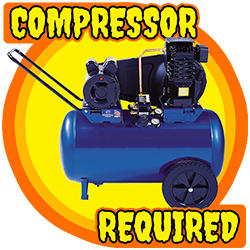 This item requires an Air Compressor. Not included!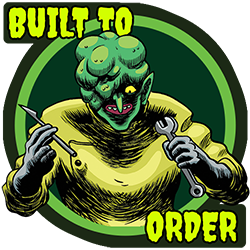 This product is built when ordered and can sometimes take several days or weeks to ship. Please contact us if you require an exact ship date.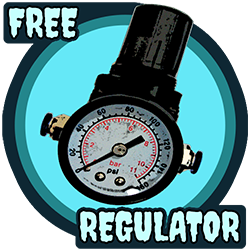 Free air regulator included with purchase!
An incredible amount of forceful air is released in a split second through the 3/4 inch port.
Mounting ring provided at air exit point
Designed to mount to single or double sided haunted house wall panels or inside a box
This allows for a small 3/4in. hole where air blasts out of
You can also remove mounting ring and blast directly from the 3/4in. pipe
Boxed Version also available
110v and 100psi (max.) constant air supply (compressor) required
Customer Questions
Does this product come with an air compressor?
No, we do not include a compressor with anything we sell (and we do not sell compressors).
Is there a timer? How often does it blast?
Selecting a "controller" option will provide timing. And selecting an "activation" option will allow it to be set off when people are near.
What are some good Air Compressors for this product?
How many decibels loud is this prop?