Designed to attach gloves or latex hands and a head. Pops up from a down to a reaching position.
Use on the ground or attach to a wall to pop-out.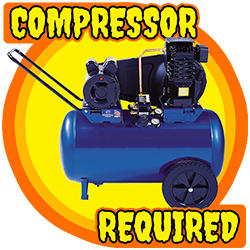 This item requires an Air Compressor. Not included!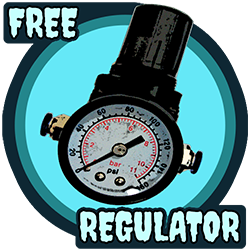 Free air regulator included with purchase!
Heavy duty all-steel construction!
Comes with air cylinder installed.
Includes 12v DC Hook-Up Kit!
Dimmensions: 16"wide x 28" deep x 13" tall
Customer Questions
Does the air cylinder come with this?
Yes, all of our pneumatic mechs include the air cylinder.
What are some good Air Compressors for this product?
Is the included cylinder a double-acting one?