This kit allows you to create a creature crate that violently shakes, lights flash, and creature roars when someone walks near.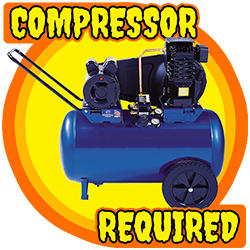 This item requires an Air Compressor. Not included!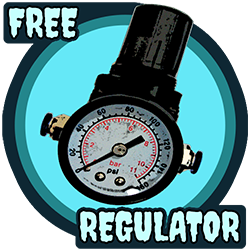 Free air regulator included with purchase!
All kits include necessary pneumatics and other hardware to make the crate violently move up and down. You supply the crate which can be easily made from wood.
Customer Questions
I already have your creature crate / kit. How do I add a lid opener to it?
Could this work on an old "steamer" type trunk.
Yes, this kit will work on pretty much any type of crate, box, or trunk.
Does this include the audio?
It does not come with the audio pre-loaded but is available upon request.
What are some good Air Compressors for this product?
What size cylinder is included in the kit?
Step-By-Step Video
Video 1
Video 2