Electric Door/Wall Pounder
It's finally here! An all-electric version of our popular Door/Wall Pounder. NO AIR REQUIRED!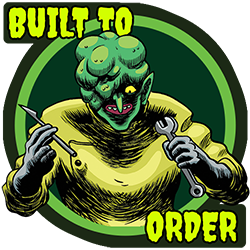 This product is built when ordered and can sometimes take several days or weeks to ship. Please contact us if you require an exact ship date.
Attach this unit to the back of a wall, other side of a door or under a table and it will thump loudly when triggered! Use with a PicoBoo ONE controller to create an pattern of knocks you like. If used with a controller this unit can be triggered by any of our prop controller triggers.