Our Pounder easily installs to the back of doors or haunted house wall panels to simulate loud fist pounding.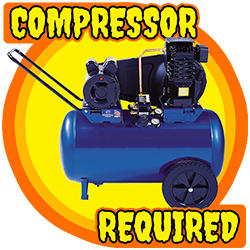 This item requires an Air Compressor. Not included!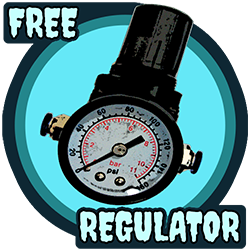 Free air regulator included with purchase!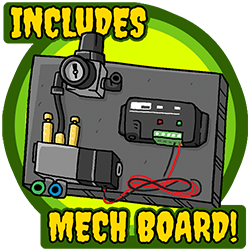 When you select a controller option this product includes a pre-built control board to make your setup even easier!
Use in conjunction with audio of screaming to create the illusion that desperate maniacs are
pounding at doors or walls, begging for escape or trying to attack your petrified patrons.
The Pounder is fully programmable so you can create anything from insane pounding, to eerie, slow-paced knocking.
Includes...
Door / Wall Pounder device
Pneumatic Hookup Kit (fittings, solenoid valve, airline)
All required mounting hardware
Simple installation! Bolt onto your door or wall. No assembly required.
Measures: 19.5" L x 3.5" W x 5" H (5" tall when in its resting state. When activated it raises the caster up to around 6-3/4" tall)
Available with many activation options!
Customer Questions
What PSI should I run the Door / Wall Pounder at?
The Door / Wall Pounder should be run at no more than 50psi. Start low (like around 30psi) and increase until you obtain the effect your need. Running at too high of a PSI will damage the unit.
If I only select the 120VAC option with not trigger or controller will it automatically pound?
Having only the 120VAC option with no trigger it would only pound once when plugged/unplugged manually. You would need to select one of the controller/trigger options to make it automatically pound.
Hello,I was wonder what size airline was supplied with this product?
What are some good Air Compressors for this product?