This mech quickly slides out 25".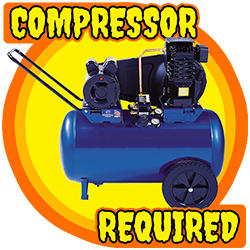 This item requires an Air Compressor. Not included!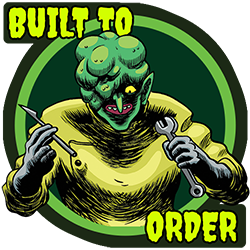 This product is built when ordered and can sometimes take several days or weeks to ship. Please contact us if you require an exact ship date.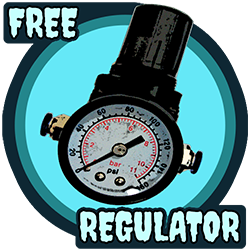 Free air regulator included with purchase!
Great for anything that needs to move horizontally such as an autopsy table, alligator, creeper,
and more!
Heavy duty all-steel construction!
Holes provided for prop mounting
Comes with air cylinder installed
Includes 12v DC Hook-Up Kit!
Can be used in horizontal or vertical position
25 inches of travel
Height ~ 5", Width ~ 11", Retracted Length ~ 45"
Customer Questions
Do you sell this as a kit or do you have plans on how to build it?
We do not have a kit or plans for this product.
How water proof if this prop if put outside in a front yard?
This prop is not at all "water proof" and must be protected from moisture. Many people use them outside and cover or bring inside when there is inclement weather.
What are some good Air Compressors for this product?
There are currently no specific videos for this product. Visit our
YouTube channel
for many great videos.