Add an air-powered recoil effect to your cannon prop!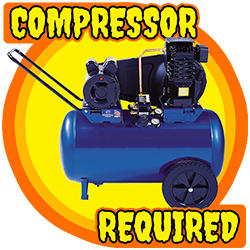 This item requires an Air Compressor. Not included!
This kit contains:
1" Bore 7" Stroke Cylinder
1x Rod Clevis
2x 1/8"-1/4" Swivel Elbows
1x .25"x.11" Clevis Mounting Bracket
1x .25"x.38" Pivot Bracket One Piece
1x Solenoid with Fittings
Airline
NOTE:This kit is designed to be used with our Cannon Prop Kit and does not include a power source, controller or several other necessary components for independent operation.