This incredible stick emits a deafening boom!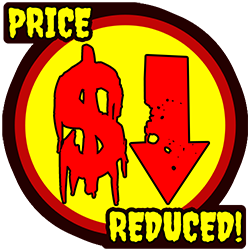 Good news, this item has been reduced in price!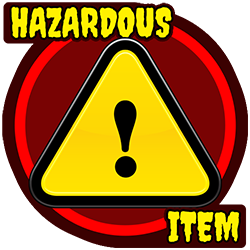 This product has potenital hazards associated with it.
Read more.
The AC powered stick comes with a 6' cable and holds one charge after it is unplugged or can be used continuously if left plugged in. The Mobile Pack comes with a satchel and battery so the stick can be used while walking around...great for scaring people while they wait in line!
Get the Mobile Pack to make it portable - comes with waist pack that contains special power source and charging unit.
Draws between 1.5 and 2.5 amps when charging
Re-charges in less than a second
Measures: 28" long x 4" at the widest point.
Only for use on 120VAC power systems - not compatible with 220VAC
Warning! Never point "POW! Stick" directly at ears. Misuse may lead to hearing damage! This is not a toy! Must be 18+ to order.
Customer Questions
Does it only get so many pops before it wears out?
How can I trigger a POW Stick using a controller?
You would need to use any of our controllers that contain relays such as the PicoBoo or PicoBoo Jr. You would remove the red button on the side of the POW Stick and route the two wires that went to the button into "C" and "N.O." on the relay contained on the controller.
Can the volume (loudness) of this product be adjusted?
No, there is no way to adjust how loud these are.
Do the electronic firecracker products work with 220V / 50 Hz power?
No. The electronic firecracker products only work on 120V / 60Hz power systems. Power converters will not work with these products.
What is the Decibel level of the POW! Stick?
Readings are approximate and not certified: @15' - 81 db @10' - 81.5 db @5' - 82 db @0' - 88 db
//= $block->escapeHtml(__('Did you find what you were looking for?')); ?>
Electronic Firecracker Overview
Video 1