Please allow 7-14 days for delivery!

2-Stage Double-Acting Telescoping Cylinders take less space when retracted. First stage comes out then second stage.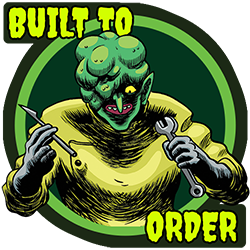 This product is built when ordered and can sometimes take several days or weeks to ship. Please contact us if you require an exact ship date.
From $739.62
To $1,076.58
1.5 inch bore size
Strokes available from 12 to 60 inches
2-Stage Telescoping
Space saving design
100% double acting
Heavy-Duty construction
125 PSI operating pressure
4 Base mounting holes provided (.38 inch)
No side load on these cylinders! To be used to push items straight up.
Use our 1/4 inch NPT fittings, double-acting solenoids or get a complete double-acting hook-up kit to use with these cylinders.
Shaft threads are 1/2-20. Use any of our cylinder accessories with that thread size
There are currently no specific videos for this product. Visit our
YouTube channel
for many great videos.