The new, revolutionary ColorPiano Light has arrived! Program color, patterns and even triggerable lighting effects with this fixture right from your phone or tablet!
An innovative new lighting fixture you can control right from your smartphone or tablet! Includes light, power supply, programming wire and push-button trigger!
Programming a multi-color light show has never been easier with the ColorPiano Programmable Color Changing RGB Spotlight! Using our free app, you can create light sequences and record them to play on a loop, or on a particular trigger. Set your evening to a flickering candle effect, or have a loop of flashing colors play all night long at your party! Or, trigger a particular pattern at a certain moment, such as a special announcement or song! Using our free app, ColorPiano allows you to customize all the aspects of your light show on your smartphone: control the color, brightness, speed, and flashing patterns. With the app, you can see changes in real-time to make exactly the light show you want. Save your favorite light shows directly, allowing you to play them over and over again. Make your own light show programs or use the pre-programmed show templates. You can create a light show to fit any mood or situation with ColorPiano. One of the most desirable features of ColorPiano is that you can save your favorite light show sequences right onto the device. Saved shows can be played in "stand alone" mode— shows play off the device even if you don't have your smartphone. Record up to two 10-minute light shows for playback. You can try out different combinations in real-time, making adjustments until you have your desired show. Within minutes you can create high-quality light show at a fraction of the cost of traditional lighting equipment.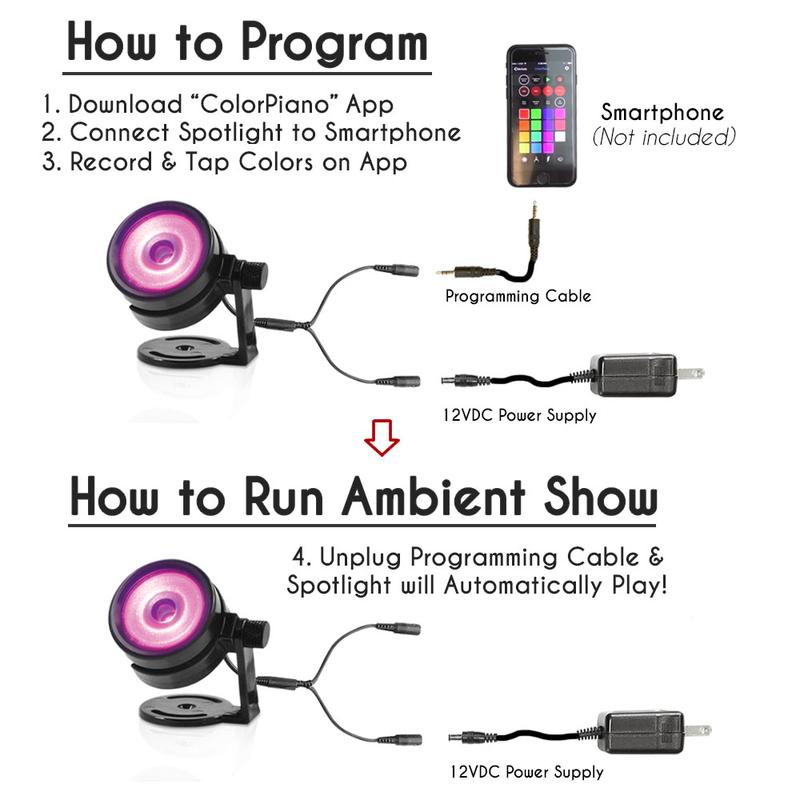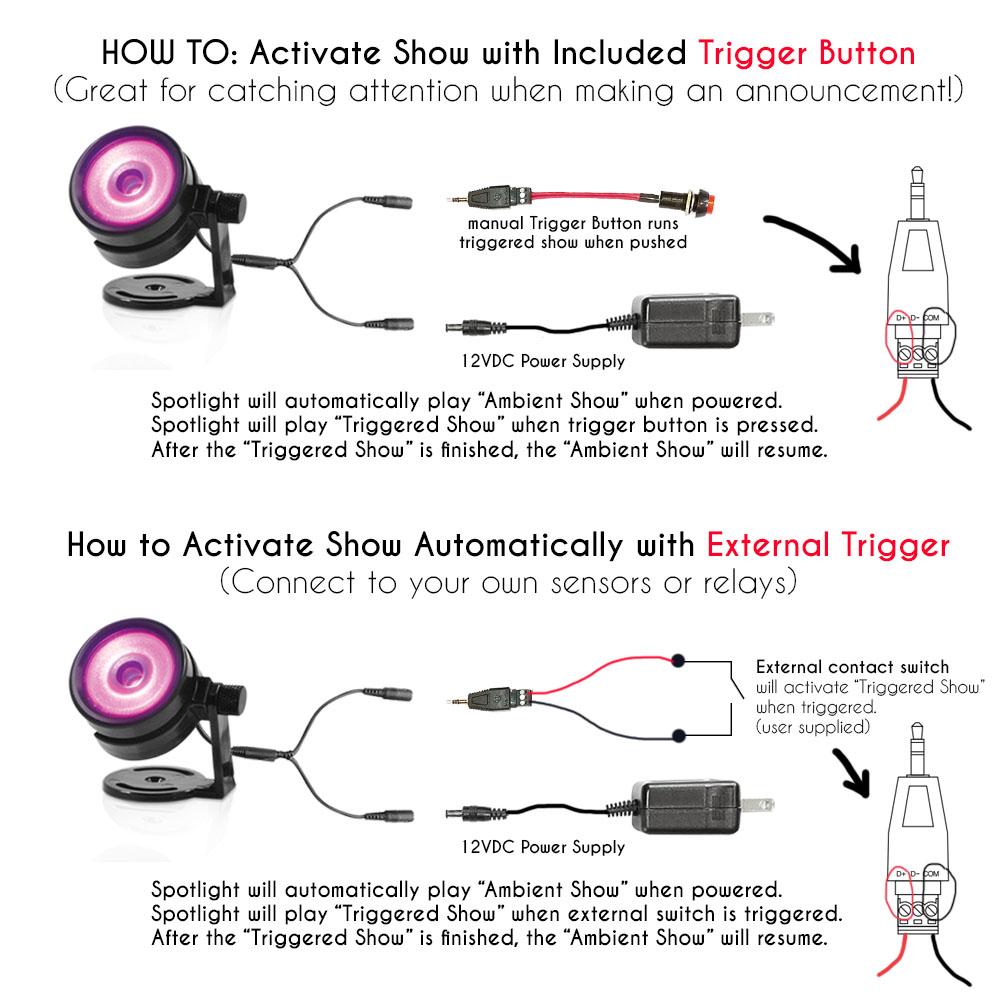 Features:
3W RGB light
ColorPiano(TM) Technology - simply download the app, connect the light, and start programming
Create professional light shows in real-time by tapping buttons
Save up to 2 shows for auto playback (ambient and triggered), up to 10 minutes per show
Ambient show plays automatically
Triggered show activated by any of our triggers
12VDC low voltage
Water-resistant fixture
What Comes in the Box:
ColorPiano Light
Power Supply
Push-Button Trigger
ColorPiano Unboxing
Color Piano Demo
Multiple Lights FAQ