Connect the Wires Escape Room Puzzle
Players must connect the wires to the correct terminals to solve the puzzle!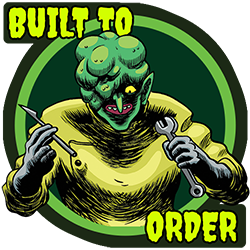 This product is built when ordered and can sometimes take several days or weeks to ship. Please contact us if you require an exact ship date.
This is a premium Escape Room prop made entirely in the USA by FrightProps! We focus on making Escape Room props that are durable and flexible. Using the ingenious EscapeKeeper controller means you can easily change your desired puzzle solution, add or change audio, customize your reset options and much, much more!
Features:
Durably-constructed fuse box prop
EscapeKeeper Controller
Speaker
Magnetic Lock
Solution Options: All our props include a magnetic lock at no extra charge. We also offer a number of solution props that can be added to our Escape Room props. These include Magical Mystery Boxes (which contain magnetic locks and drop, or pop, open once the puzzle is solved) and our Magic Window, which turns transparent when a puzzle is solved, revealing the clue inside!