Death Drop: Instant Drop Platform
A specially designed platform for a super-fast drop. A great sensory startle scare!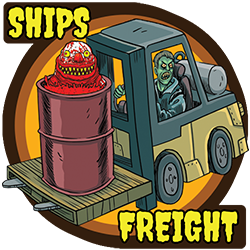 This item must ship truck freight. We will contact you with more information after your order has been placed.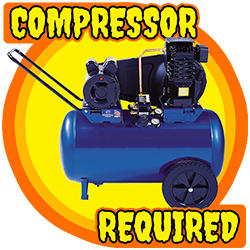 This item requires an Air Compressor. Not included!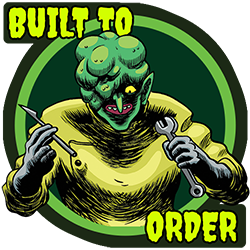 This product is built when ordered and can sometimes take several days or weeks to ship. Please contact us if you require an exact ship date.
From $2,670.00
To $2,859.99
How to Calculate Square Feet
In order to tell how many square feet your desired platform is, just multiply the length by width. For example, if you want a 4' wide platform that is 6' long, you would order a 24 square foot platform. Make sure to include your desired dimensions in the comments with your order!
This platform uses large cylinders instead of airbags to create an instant drop. This is a great effect that no one will see coming! Imagine the floor suddenly falling out from under you. Use to simulate earthquakes, collapsing floors, firing squads, hangman's gallows or many other effects.
All cylinders are controlled by a single solenoid, so this platform is only designed to drop straight down. It can not tilt or lean like an air bag platform can.
Customer Questions
Does Frightprops sell the parts to build my own Death Drop Instant Drop Platform?