Sword Scabbard - Pirates Of The Caribbean 5
As seen in the new blockbuster movie Pirates of the Caribbean 5 comes this realistic looking sword and scabbard set. Sword has authentic metal look while scabbard has rich leather look. Perfect for using to capture other ships on the high seas and acquiring that treasure! Measures 4.5 inches x 5 inches x 30 inches
© Disney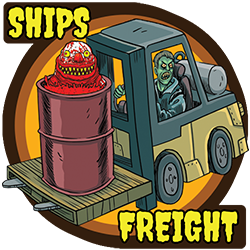 This item must ship truck freight. We will contact you with more information after your order has been placed.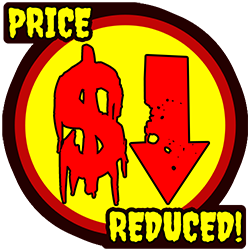 Good news, this item has been reduced in price!
As seen in the new blockbuster movie Pirates of the Caribbean 5 comes this realistic looking sword and scabbard set. Sword has authentic metal look while scabbard has rich leather look. Perfect for using to capture other ships on the high seas and acquiring that treasure! Measures 4.5 inches x 5 inches x 30 inches
© Disney
Note: Toy Sword, Scabbard
There are currently no specific videos for this product. Visit our
YouTube channel
for many great videos.