Chess Set Escape Room Prop
Players must place chess pieces on the correct squares to deactivate the included magnetic lock. Once the specific pieces have been placed in the correct positions, the prop will open the magnetic lock, allowing a previously locked door, drawer or chest to open.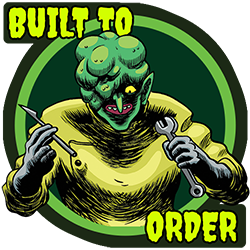 This product is built when ordered and can sometimes take several days or weeks to ship. Please contact us if you require an exact ship date.
Prop comes with 3 "key pieces". By default these are the White Queen, White King, and Black King. We will randomly choose the 3 squares that activate when the Key Pieces are placed. If you would like to customize the number of pieces and the squares that trigger when the pieces are placed, please
contact us
and we will customize the prop for you. The maximum number of Key Pieces is 8 for this prop.
Use grid in the product pictures to tell us which squares should be triggerable
Prop Includes:
Beautiful Chess Set with Hand Carved Board and Pieces
Up to 8 Key Pieces that must be placed for the prop to trigger
Incredible Detail
King 4.5"(11cm), Queen 3.66"(9.3cm), Pawn 2.28"(5.8cm)
Board measures 21.65"W x 1.18"H x 21.65"D (55cmx3cmx55cm), Squares measure 2.24"x2.24" (5.7cmx5.7cm)
Board is made from beech and birch wood; Felt bottom chessmen are made from hornbeam and sycamore wood; Hand crafted in Poland
Power Supply
Magnetic Lock